TOURS AND TASTINGS, AN EXPERIENCE
Come visit us to discover the Chateau Gaudrelle's world. Passionate by our job, we will share our savoir-faire during our wine tourism services. Come at the heart of troglodyte cellars of the Loire Valley and live the experience of a unique underground walk. Our wines reflect our history, our terroir and our identity, they show our commitment and our efforts.
Experts or amateurs, our visits are available in French, English or Spanish. 



A car park is at your disposal (outside park for the coaches).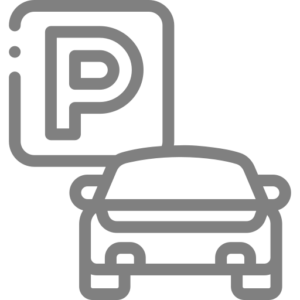 The cellar is accessible to people with reduced mobility such as families with strollers. Wearing a mask is compulsory within the establishment.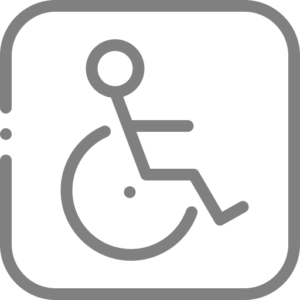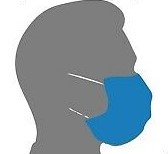 Every month, Chateau Gaudrelle organizes an afterwork on a different topic. It can be tours or tastings proposed at the end of the day, during the week to share a fun and convivial moment after your work day.
Reservation only and subject to a sufficient number of participants.
Wine and Cheese pairing
Chateau Gaudrelle proposes you a relaxing and gourmand moment with this Wine and cheese workshop.
First, a commentated visit of our cellars before to taste our Vouvray wines with a great selection of cheeses. We can guarantee you a moment full of surprises, discoveries and conviviality!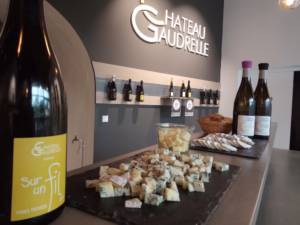 Tips :
Cost: €12 per person
Duration: 1h15
Oenological Games
Test your senses with our oenological games!
We welcome you in our estate to make you discover our passion and our savoir-faire! Go into the cellar to learn the rudiments of the wine making process of our white sparkling and still wines. Listen carefully, some information could be useful during the games 😉
Time to go back in the tasting room, team up with your partners before to start the games! Blind tasting, nose of the win, cheese and wine pairing with some questions about our estate will let you test your wine knowledge in a funny way.
This unusual game will strengthen your team spirit of your group and the most competitive ones will be happy to get their reward.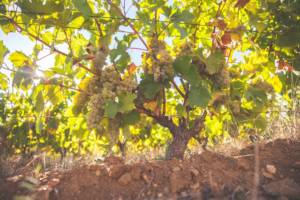 Tips :
Cost: €25 per person
Duration: 2 hours
Old Vintages
"He who knows how to savor will no longer drink wine but rather taste secrets" Salvador Dali
During this evening, we propose you to discover or to discover again the specificities of the Chenin Blanc and its unusual particularity.
 Like a travel in the time, your glass becomes the witness of a period.
Good surprises are waiting for you during this commentated tasting of our wines.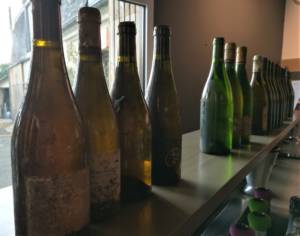 Tips :
Cost: €50  per person
Duration : 1h30 (Includes tour and tasting)
You want to book or get more informations?
Write to us or contact us directly by phone at 0033 (0)2 47 25 93 50 or by email at reservation@chateaugaudrelle.com.
You are planning an evening with friends or with your colleagues, a bachelor party or a bachelorette party, a wedding, a birthday or a baptism … Let us know what you want, we will study all your requests!
To fully enjoy your visit, we advise you to:
Bring a sweater or jacket, even in summer
Avoid wearing a strong fragrance so as not to disturb your tasting
Avoid before tasting: coffee, cigarettes, toothpaste and gum
Plan an occupation for the children (a coloring area is available)